Volunteer Program
The first person a passenger is likely to encounter at the Comox Valley Airport is a smiling Airport Volunteer. This dedicated group plays a key part in personalizing the passenger experience - a role that is greatly valued throughout YQQ.
Comprised of almost 50 individuals with a broad range of experience and skill sets, the YQQ Volunteer Host Program is modeled after other successful airports across the country. Each volunteer is scheduled for an average of one shift per week, coinciding with the arrival and departure of daily flights to Vancouver, Calgary and Edmonton and seasonal flights to Puerto Vallarta.
Volunteers are stationed in the departures area, ready and willing to assist passengers with questions about boarding, checking luggage and parking. When planes land at YQQ, Volunteers are also waiting to greet arriving passengers and answer questions about hotels and activities within the Comox Valley and surrounding area.
If becoming a Volunteer Host at the Comox Valley Airport is of interest to you, please contact Marilyn Jorgensen at 250-890-0829 ext. 224 or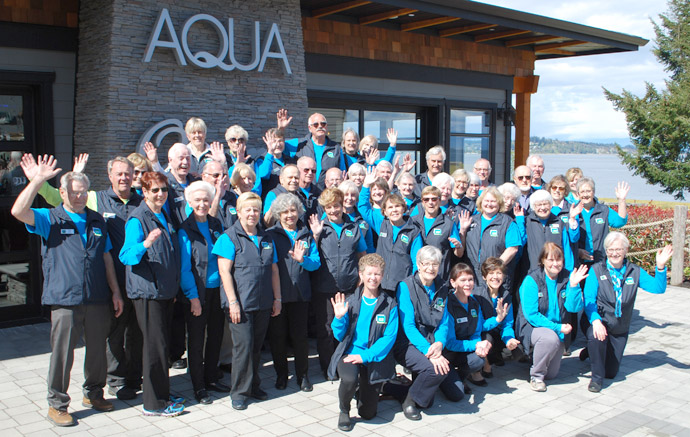 Comox Valley Airport Volunteers
Advisory
For more information about 2019 Coronavirus and COVID-19 click below or check with your airline for the most up-to-date flight information.
Click here for details