Drone Awareness
Flying a drone in the Comox Valley?
The map below shows where drones are either prohibited, or special approvals are needed before you fly.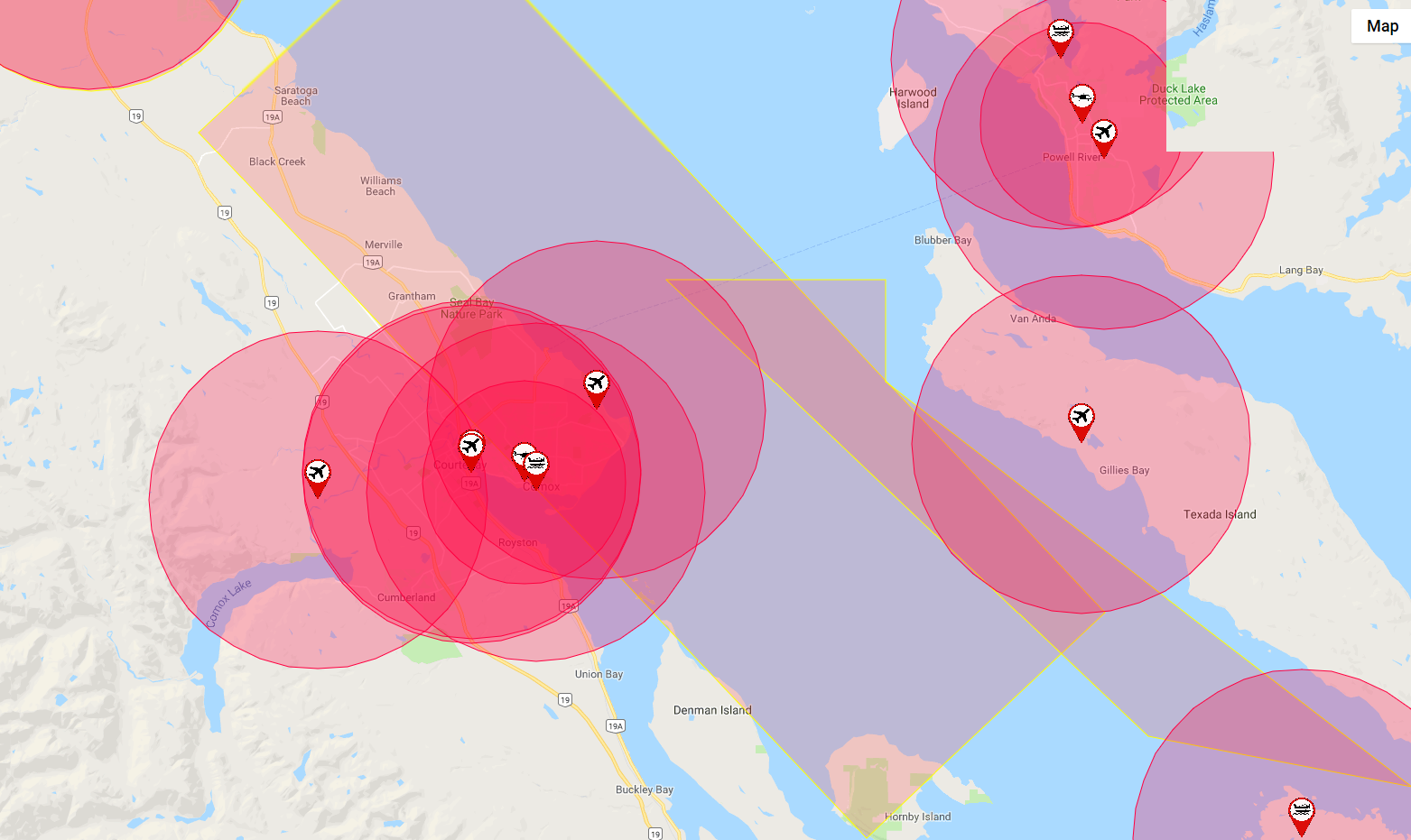 Failing to follow all applicable rules can present serious flight safety risks and violators could face serious penalties, including fines and/or jail time.
For more information on how to safely share the skies, see:
Transport Canada - Flying your drone safely and legally - Click Here for more information
Comox specific information can be found by Clicking Here
Finally, for drone operators with a Pilot Certificate – Advanced Operations, you require permission to fly within the Comox Control Zone (large rectangular box from Saratoga Beach to Hornby Island in the map above).
Call 19 Wing Operations at (250) 339-8231 for instructions on that approval process.