YQQ Art Collection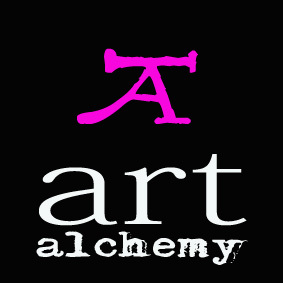 The Comox Valley Airport (YQQ) is pleased to offer a wonderful selection of local art to enhance the passenger experience in the terminal building.
June to November 2020 – Works from Art Alchemy
Art Alchemy Studio is a gallery and art studios in downtown Courtenay.
Famous for our annual Square Foot Show (every November!) we opened our doors in 2011 with an intention to provide artists with working space and opportunities to exhibit their work.
We have been fortunate to have many talented artists be a part of our collective over the years and are currently nine artists; Helen Utsal, Nicolette Valikoski, Maggie Ziegler, Sharon LaLonde, Helen Pattinson, Larissa McLean, Nancy Burger, Shea Kotilla and Carol Nottingham.
Working in different mediums we are mostly painters. Nancy works with glass to create her compositions.
Please enjoy the artwork we have made to exhibit here at Comox Airport. We love the big walls and we hope our art makes a positive impact on visitors to our green Island home.
All of the pieced are available for acquisition, by contacting the artist directly.
Gallery of Art