Looking to Escape Winter?
Looking to escape winter?
Look no further than YQQ.
The Comox Valley Airport now offers more connections than ever before through the WestJet network with same-day access to nine sunny vacation destinations from YQQ.
With just one easy connection in Calgary, you could be on your way to California, Mexico and even the Caribbean. And don't forget about our non-stop flight from Comox to Puerto Vallarta every Saturday until April 30, 2016.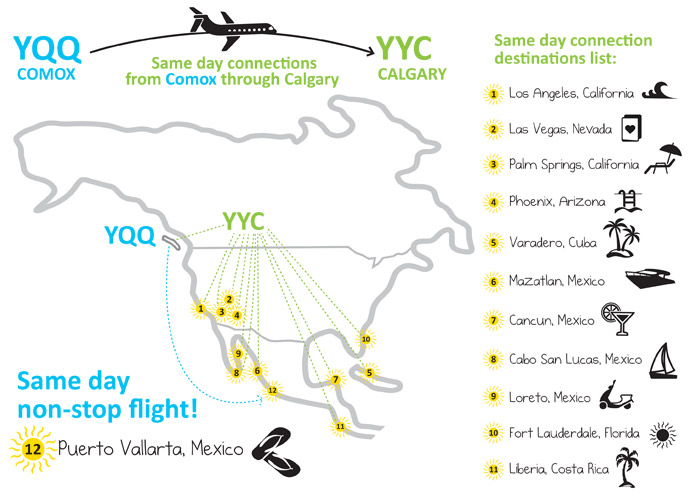 What is your time worth?
We know there are other options out there and it is easy to get enticed by a lower air fare on the mainland. But before you book that ticket, do the math and make sure you are taking into account the real cost of your trip including, gas, ferry, hotel and your time. You may be surprised to learn that starting your trip from YQQ often makes the most sense.