News Release - August 6, 2015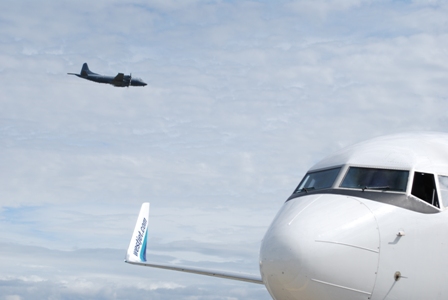 YQQ using Twitter to keep passengers updated during the Comox Air Show
The Comox Valley Airport will use its Twitter account
@FlyYQQ
to keep passengers updated about any traffic delays or issues that could affect their flights from the Comox Valley Airport the day of the Comox Air Show.
"Twitter provides us with the means to get a message out very quickly to our passengers should the need arise," said Comox Valley Airport CEO Fred Bigelow. "We invite anyone travelling out of YQQ during the Comox Air Show to follow us on Twitter to stay informed."
Bigelow noted that hotels, shuttle operators, taxi drivers and anyone else planning to access the terminal building during the Comox Air Show should also follow @FlyYQQ or search the hashtag #YQQAirShow on Twitter and Facebook for updates.
The Comox Valley Airport will continue posting important information at www.comoxairport.com includ-ing: instructions on how to get to the Vancouver Island airport, when to arrive for flights and how to ac-cess the terminal building during the Air Show. The airport continues to recommend that all passengers travelling during the weekend of the Comox Air Show visit the website to get the information they need about their flight.
"Everything you need to know is on our website including recommended flight check-in times, designated access routes to the airport and a printable access pass for your windshield to help prevent delays at traffic check points," explained Bigelow.
For more information on the Comox Air Show or to purchase tickets for the Air Show, please visit www.comoxairshow.ca.
Media Contact:
Christianne Wile
Comox Valley Airport
Phone: 250-890-0829 ext. 253
cwile@comoxairport.com